4 Steps in Moving to (and building) our New House
Step 1: Sell Home in Waterforde community of Hunters Green in New Tampa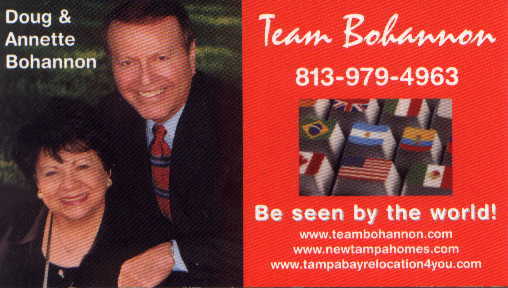 First, we obtained the help of some experienced sales people. We knew of no one better than Doug & Annette Bohannon. I (Doug) had met Doug & Annette for the first time at an Executive Ministries outreach event in 1992 (featuring an illusionist) at Busch Gardens hosted by Dr. Ron & Mary Seeley and Don & Linda Hayes.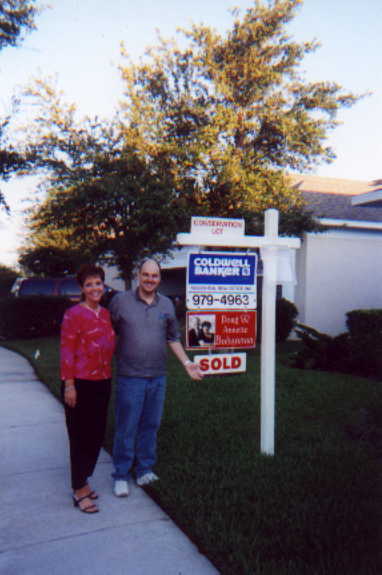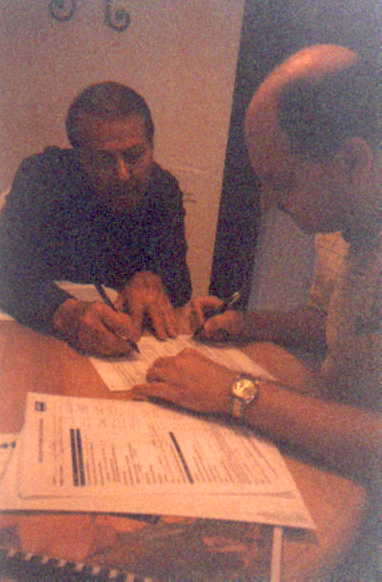 Soon after signing the paper work, we had a new person (or family) looking at our home every other day. It was amazing to see the amount of traffic coming through our home with the hopes of making it theirs! Within 3 months, our home had sold for the full price (minus some closing costs and house items), and we were thankful to the Lord that the first step of the process was complete.
You may view a brochure & pictures of house in Waterforde.
Step 2: Purchase and Build a New Home in New Tampa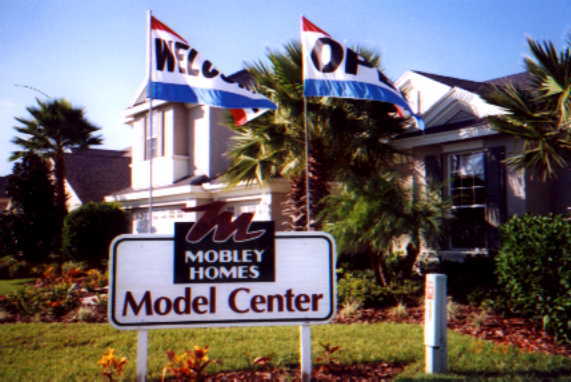 After looking at several gated communities including one in Seven Oaks, we decided to build with Mobley homes in Hawthorne Estates in West Meadows in New Tampa. Mobley homes best accommodated our unique needs and was willing to customize our home in certain ways. Our biggest need was to have two master bedrooms. One for Marsha and I and one for Margaret. Marsha and I were willing to live upstairs in the suite since Margaret has some difficulty at this age climbing up and down stairs. Our home was modeled after the Nantucket IV home in Hawthorne Estates.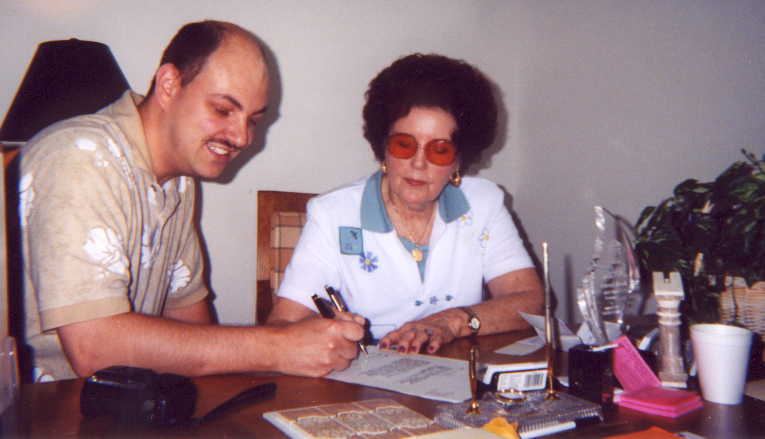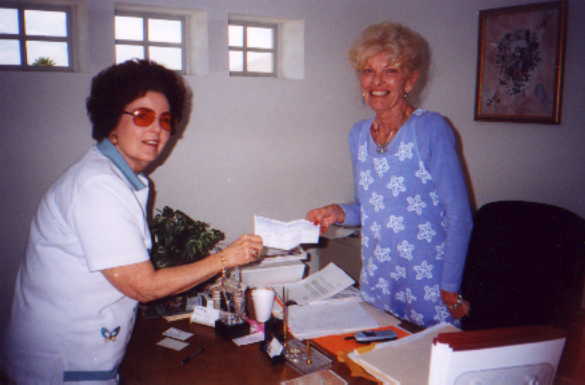 Margaret and I (Doug) are equal contributors/financers of the home, though the title of the home is in the names of Doug & Marsha Woolley and Margaret Lovick. Isaac and the poodle Peanut have joined us in our home too, and we welcome any new additions that might come along. We signed the initial contract on July 7, 2002. To get the ball rolling and have Mobley start planning and building our house, Margaret gave a 10% down-payment to Susan Adams, our wonderful Mobley Homes Sales consultant.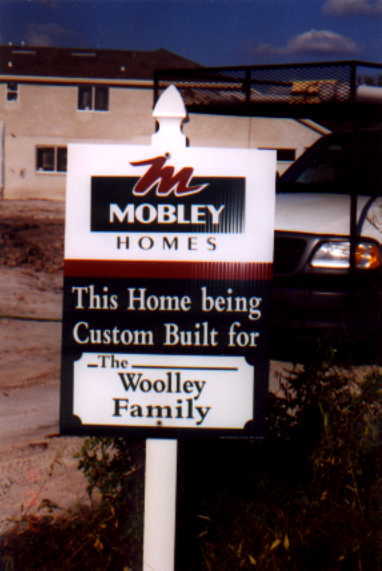 Our new home plans were eventually approved by the city engineers and the ground work was started in mid-October of 2002. Normally homes take about 6 months to build, so we were hoping to be in the new home at the end April 2003, the initial estimate given by the builders. We eventually closed on our new home on May 6, 2003.
The 3520 square-foot house was built on a preservation lot on the left side of a cul-de-sac. While the Nantucket IV model home consists of 3458 square feet, the redesigned master suite on the second floor added extra square footage. For further enjoyment and entertainment, a screened-in pool was built in the backyard which faces a large pond that separates our home from the trees in the preserves. The home is equipped with some nice upgrades, but we tried to keep them to a minimum.
You may view pictures of our new house being constructed
(October 2002 - June 2003)

| | |
| --- | --- |
| | |
| On March 24, 2003, Margaret and I signed the paperwork finalizing the last of the nine change orders of upgrades, thus finalizing the total cost of the home! | Margaret, Doug, and Susan Adams |

Step 3: Sell Home in Hampshire community of Hunters Green in New Tampa
In the first part of January of 2003, we had team Bohannan list Margaret's home to be sold. They put together a beautiful brochure & pictures of her home in Hampshire. It was a:
Great Opportunity in Hunter's Green!
17708 Hampshire Oak Drive * Hampshire * $169,900 * 3BR/2BA * Built in 1996 * 2,051 sq. ft.
In the beginning of March, we had a couple who signed a contract to purchase the house for a little under the asking price. We were all happy that we could concentrate on the next phase of the moving process. Some of Margaret's friends (Bill, Mary Ann, Anna Marie, Glen & his wife) helped pack her fragile items and to move them to one of many storage units at 54-U-Store. The closing on the home in Hampshire occurred on April 30th, 2003 as originally agreed in the contract. We hoped to move into our new home as soon as possible after that date. Six days later we closed on our new home with an incredible 5.625% interest rate for our 30 year mortgage.
Step 4: Move into New Home in Hawthorne Estates of West Meadows
We wanted to sell Margaret's home on the day before we moved into the new home, but the builder delayed their initial estimated closing date by one week (two weeks prior to our initial closing date of April 30, 2003). The thought of being homeless was disturbing for some family members; Mobley heard our concerns and made every effort to get us into the home as soon as possible.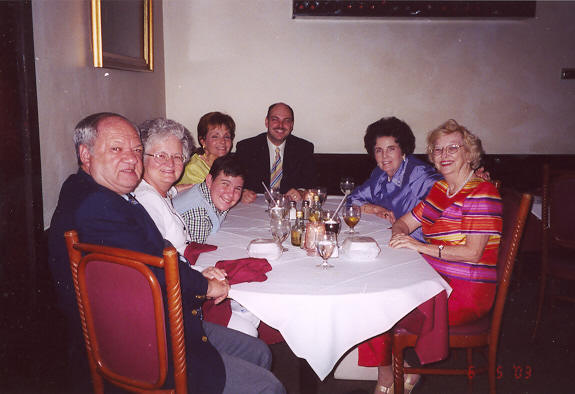 Fortunately, we found some friends and relatives that we could stay with until our new house closed on May 6, 2003. Although the delayed closing date made a dent in our plans and was inconvenient, our hosts (Jim & Carol Riccio and Sigrid Woolley) were very gracious and hospitable and we grew closer in our relationships! For a week, Jim and Carol hosted Marsha and I while my mom (Sigrid) hosted Margaret and Isaac. To show our appreciation, we took them to one of the tastiest restaurant's in Tampa: Caffe Paradiso. Even Jim and Carol, with their Italian background, thought this was some of the best Italian food that they ever had.

Rickey Henderson moving a box to new home

With the help of some of my friends (Rickey Henderson, Jim Riccio, Terry Davis, Rick Engel, Dick Benson, and Craig Woolley), we moved half of our items from multiple storage units to the new home on May 8th. I was tired after moving boxes for 12 hours with the complimentary Bohannan truck. My friends worked in shifts and each gave a couple hours of tremendous help!


Rick Engel helped

It was quite a site to watch big Rick Engel (7+ feet tall and well-built) move boxes and items with ease and yet work up quite a sweat! We had professional movers (Two Men and a Truck) transport the other half of our items on the following day for $110/hour. With the money saved by the help of my friends, Margaret and I treated them along with their companion to a restaurant of their choice. Bern's Steakhouse was chosen by two couples! Each night out was a special time of thanking my friends and building relationships!
You may view pictures of our move and initial decor (May 2003)