About Me

Hi! My name is Dimitri Joseph Woolley, but sometimes I am called Dema, as a nickname. I was born in Kazakhstan in the year 2000. I lived in an orphanage for 2 years prior to my mama and papa adopting me in July of 2006. I am glad to be in a family and to have a brother, a grandmother, and a dog living with me. I am still learning English since I grew up speaking Russian in Kazakhstan. I am enjoying America very much. I love being a part of YMCA (especially their Aquatics camp) during the summer. I also like going to school, having completed both Kindergarten through 3rd grade, and I also like going to Sunday school at Victorious Life Church. There are lots of friendly people at this church.

You may view the following on my page: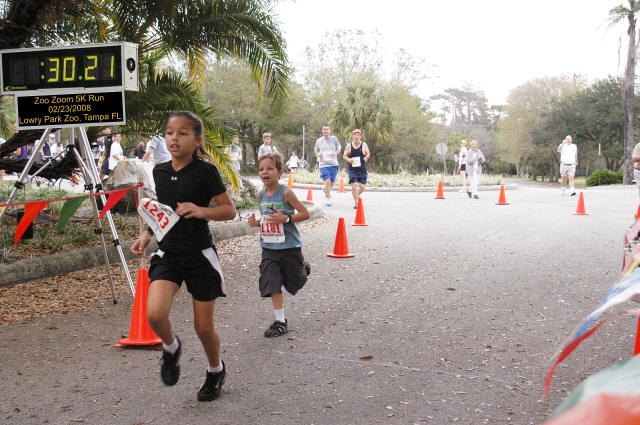 \
On my 8th birthday, I finished a 5K race (3.1 miles) in 30 minutes and 21 seconds!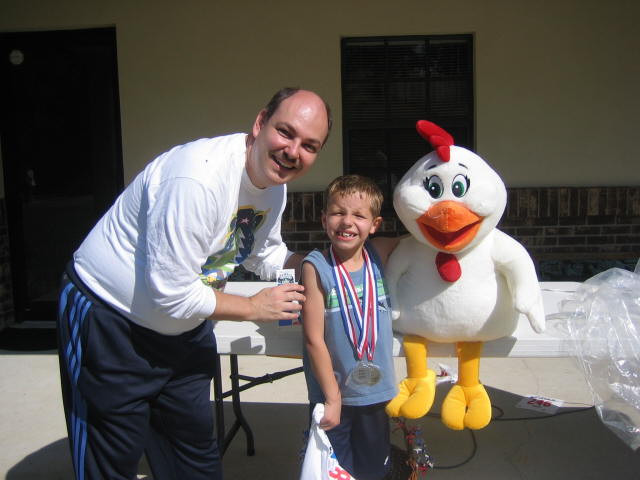 This was my very first 5K race. I placed first in my age group and won this chicken in a raffle!
I also competed in a mini-decathlon and tied for first place in my age group. What a day!
My father was so proud of me! (He was so excited and intent on watching my events that he forgot that he was not wearing a cap in the hot sun. His head got sunburned bad!)


My 5K race results
Date

Race Name
Place
Time
Pace
Age Group
Place in
Age Group
Feb. 2, 2008
Run for Hope 5K Run
Thonotosassa, FL
34:47
11:13
9 & under
1st *
Feb. 16, 2008
Wharton Wildcats 5K Run
Tampa, FL

37:06

11:58
14 & under
4th

Feb. 23, 2008

3rd Annual ZOO Zoom
Tampa, FL
30:22
9:48
10 & under
2nd *

Mar. 8, 2008

26th Annual Armadillo Run
Oldsmar, FL
40:10
12:57
9 & under
2nd *

Mar. 15, 2008

Tour de Village 2008:
5K Run across Carollwood
Tampa, FL
34:14
11:03
10 & under
4th

Mar. 22, 2008

16th Annual Hare Racing Experience
Everyone ran the wrong way, thus it was 3.5 miles instead of 5K
Tampa, FL
4?:??
11:??
9 & under
4th

June 7, 2008

Spring into Summer 5K
Tampa, FL
36:27
11:44
9 & under
2nd *

April 11, 2009

17th Annual Hare Racing Experience
Tampa, FL
30:17
9:46
9 & under
3rd*

Jan. 2, 2010

MADD Dash 5K
Tampa, FL
32:51
10:36
9 & under
5th

Feb. 9, 2012

Fit Nitche 5K
Wesley Chapel, FL
26:03
8:24
N/A
N/A


Asterisks (*) indicate that an award was received.

Running Sites:
Florida Road Race
Active.com
Cool Running

After spending a week learning to play golf at the Pebble Creek Country Club, I played my 1st golf game with my dad at the Lutz Executive Golf Course. Each hole was a par 3, and I managed to get a bogie on hole number 6! My dad says I played real good.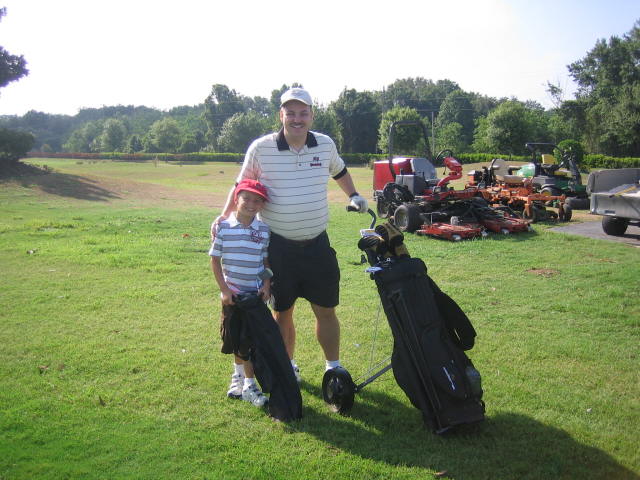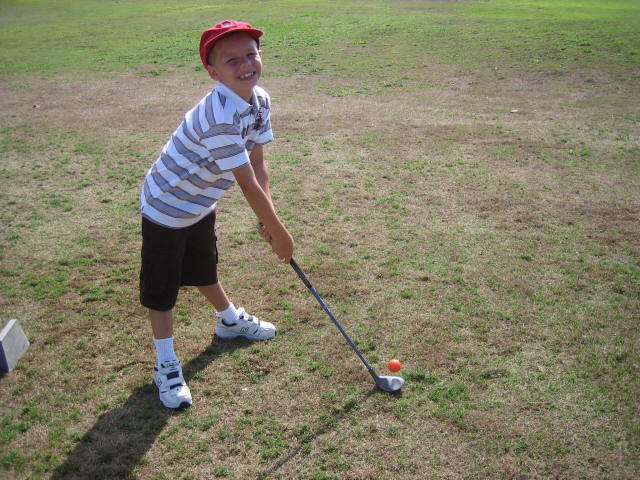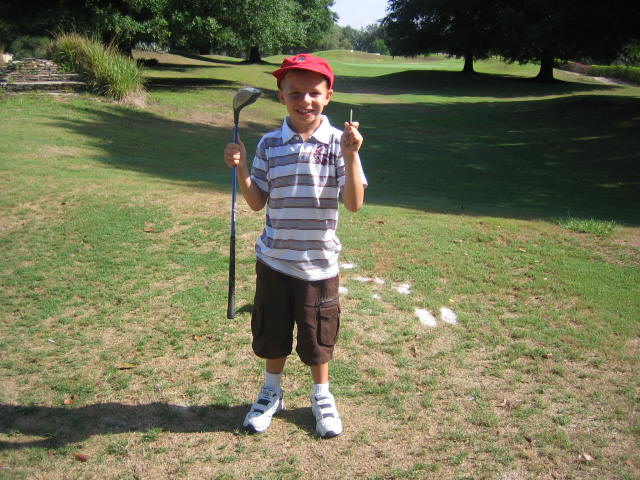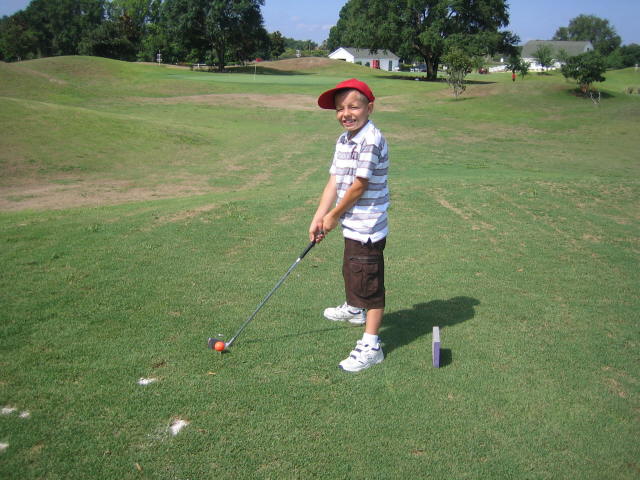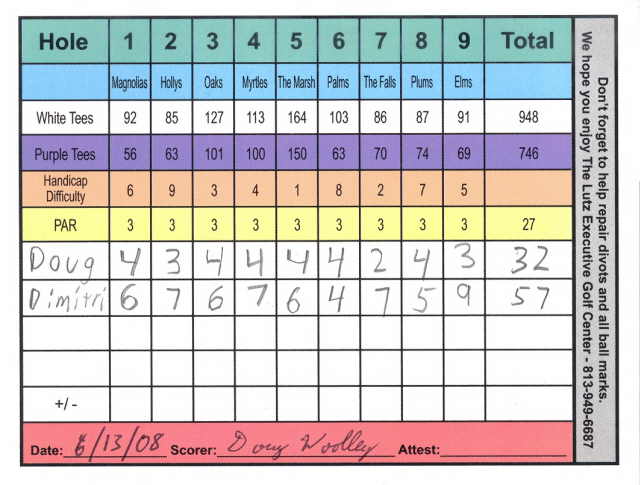 Video of Dimitri's first golf game bogey - scoring 4 on a par 3 hole!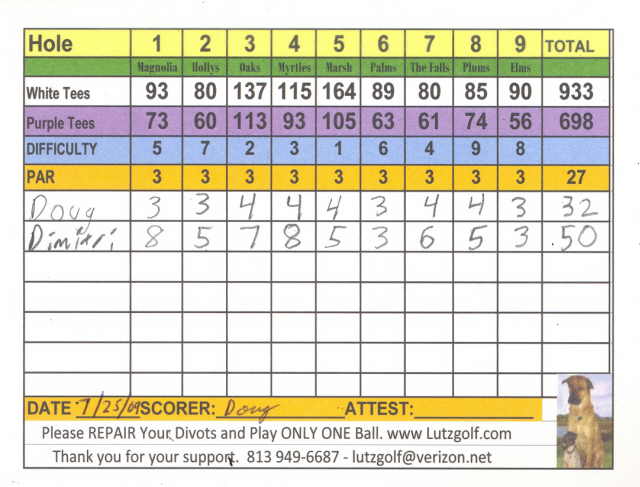 Bring your child to work day at Verizon.

Audio controls for Coming to America music