The Bayer's Wedding
Celebration
Rick & Joane
on
June 16, 2002
My cousin Rick got married to Joane on February 14, 2002. They held a public celebration of their wedding on June 16, 2002 in Helena, Montana. Just prior to this celebration in Helena, many of the out-of-town guests took a few days to sightsee the beautiful scenery within Montana and Yellowstone National Park. For example, my mom (Rick's aunt Sigrid) and I flew from Tampa, Florida into Helena a few days prior to the wedding and then ventured out in a rent-a-car to Yellowstone National Park. We were amazed by the beauty of the Montana mountains (many of which where snow peaked) and the amazing geological wonders in Wyoming where Yellowstone National Park mostly resides. We returned from our 2-day Montana/Wyoming excursion just in time for the evening party at Rick & Joane's home, the night before the wedding celebration. Family and close friends were invited for this cookout and social gathering. The next day, Rick and Joane celebrated their wedding with friends, family, and co-workers.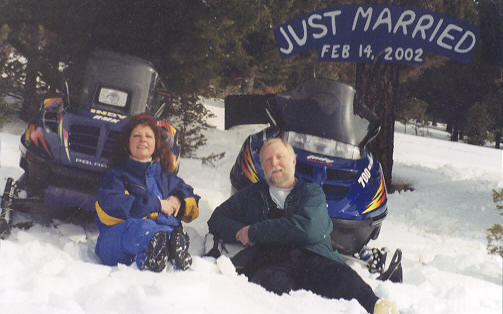 ---
Public Celebration on June 16, 2002
Sigrid, Hilde, Rick, Joane, Doug outside the wedding area.


The outside of the wedding area encompassed many tables that entertained guests with appetizers and drinks.

Rick, Doug, Hilde, Sigrid outside the saloon
at one of the many wedding tables.

After enjoying appetizers outside, we enjoyed a lovely dinner inside the saloon.

---
After all the celebrating, most of the family flew back home. However, mom stayed with Aunt Hilde and visited with the married couple for another week. They went on another exciting trip to Glacier Park in Montana. On another trip, they went to Buette, Montana.
| | |
| --- | --- |
| | |
| Hilde's cousin Traude, Hilde, Sigrid, Rick and Joane at Glacier Park, Montana | Joane, Hilde, Sigrid at Glacier Park, Montana |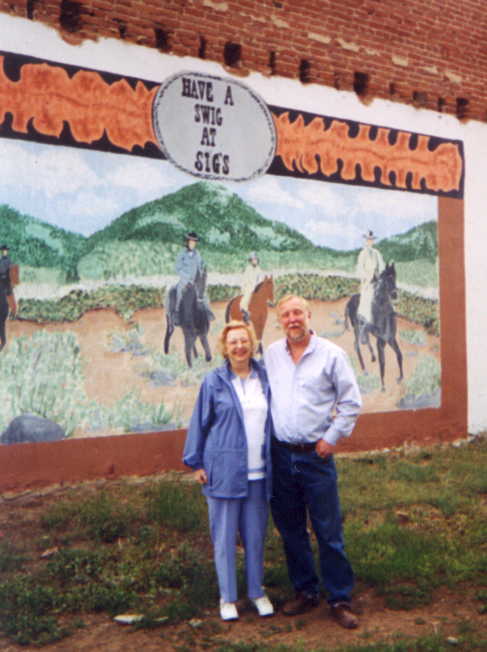 En route to Buette, Montana
---
Pictures taken at Rick and Joane's home in Helena, Montana: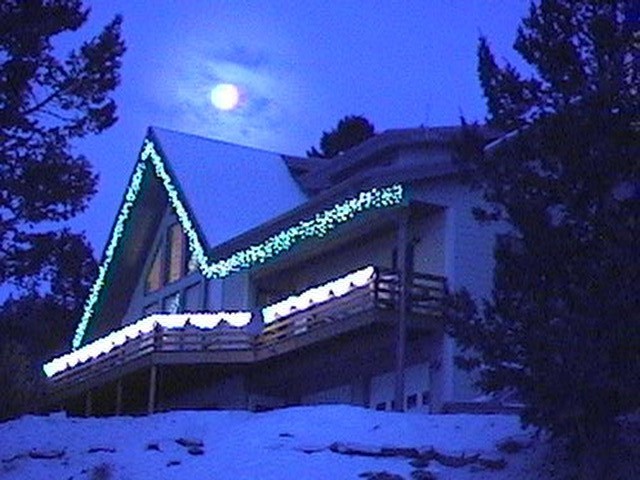 Rick & Joane's beautiful home in the winter time.
Rick & Joane's beautiful home in June, 2002.



Aunt Sigrid with the two big dogs:
Jackson & Hunter


Aunt Sigrid and Rick
upstairs in Rick's special room.

Hilde with her car and close friend.


Return to Doug & Marsha's Home Page