Stanley Richard Woolley
1916 - 1990

Born: July 18, 1916
Birth Place: Brooklyn, New York
Nick Name: Dick
Parents: Richard Henry Woolley (d. 1922) & May (Caroli) Woolley (3/19/1890 -1974).
Possible heritage from Germany,close to the southern border towards Italy,
Grandparents on Mother's side: John & Mathilde Caroli
Aunts on Mother's side: Tillie (Caroli) Conlin, Anna Caroli
Uncles on Mother's side: George Caroli, John and Stanley Caroli
Siblings: Dorothy & Cliff
Married: to Sigrid Bayer on June 27, 1965
Children: Doug, Craig, Brad
Education: City College of New York and Brooklyn College
Employment: 35 years at Metropolitan Life Insurance Company, Manhattan, NY(Retired June 3, 1976; Project Supervisor of Group Electronics, Research Associate of Electronic Installations)
Memberships: American Rocket Society, American Institute of Aeronautics and Astronautics, Westchester Grand Jurors Association, Our Savior Lutheran Church
Award: Winner of The Metropolitan table tennis A. A. competition for doubles & singles
Died: 1990 of Emphysema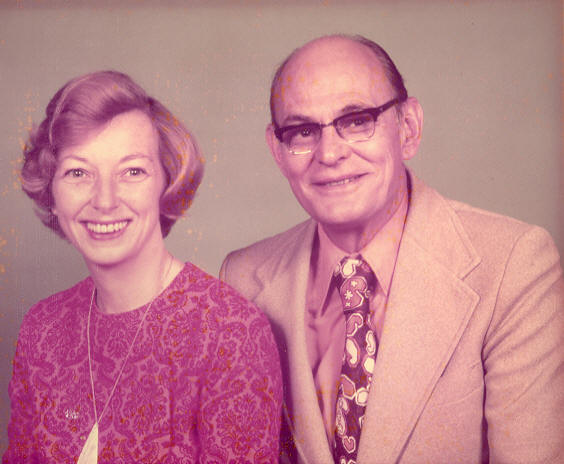 Sigrid and Dick Woolley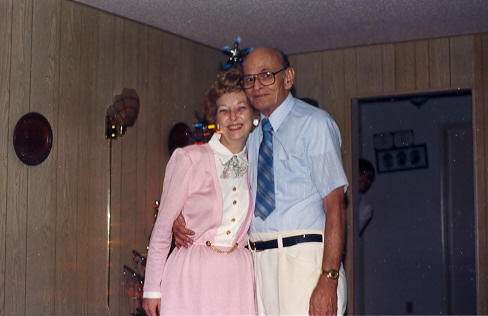 Christmas 1987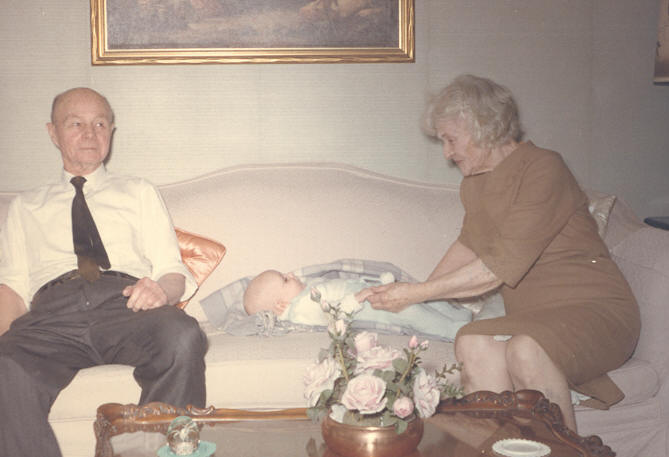 Uncle George Caroli, baby Doug, mother May (Caroli) Woolley in 1967
Doug: Since my grandfather (Richard H. Woolley) died when my father (Dick) was only 6,
my father's Uncle George was like a father to him.
Uncle George was May's brother.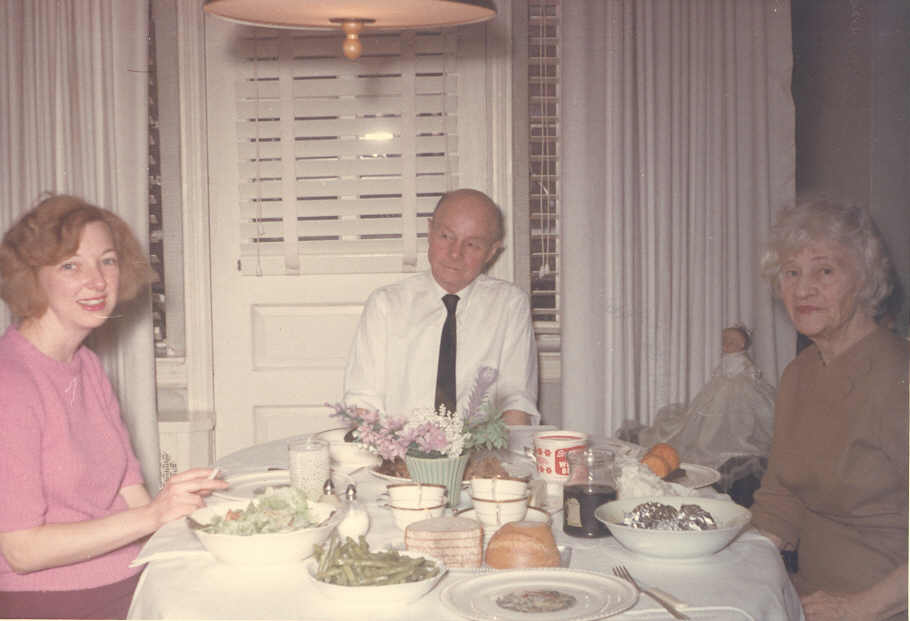 Sigrid, Uncle George, mother May, in 1967

---
Dick, baby Brad, Alice Herber, Sigrid, John Herber, in 1969
John was Dick's best man at his wedding.
Alice & John were/are Brad's God-parents.


Baby Brad, Alice & John Herber
1969

John & Alice Herber with the Woolley boys:
Doug, Brad, Craig, in 1973



Alice Herber and daughter Carol

Alice has been a close friend to the family for many years. Doug took this picture outside Alice's home in NY when he visited them in June of 1984.
Tournament Games, 1951, at Metropolitan Life


The men's doubles team. Left to right-Stan Woolley, John Herber, Victor Bullen, and Clifford Orselli. Mr. Herber and Mr. Woolley won.


The mixed doubles team. Playing at the left are Jeanne Corbett and John Thompson, and at the right are Stan Woolley and Audry Haddock.

There were 102 entries in the annual table tennis tournament, which ended on April 20th. The men's doubles title was won by John Herber, Standardization, and Stan Woolley, Actuarial, who defeated Victor Bullen, Real Estate Accounting, and Clifford Orselli, Ordinary Change, in three out of four games. Stan Woolley was again victorious as he bested Victor Bullen, 3-0, in the men's single.
In the mixed doubles, Stan Woolley and Audry Haddock, Ordinary Renewal B&K, wound up with a 3-1 victory over John Thompson and Florence Corbett, both of Actuarial.


August, 1952

The Metropolitan table tennis stars who won in the recent A.A. competitions. Standing, left to right--Evelyn Cannon, Louise Gladwin, John Herber, Clifford Orsellie, and Audrey Haddock. Seated--Jeanne Corbett, Ruth Groh, Victor Bullen, and Stanley Woolley.