Irma was a Judge (1929 - 2014)
Kurt was a Doctor (1930 - 1999)
Kurt Stammberger and Doug's mom (Sigrid) knew each other since she was a toddler (back in 1932) when she made her first trip to Germany with her mother and brother. In 1939, Sigrid was 8 and Kurt was 9, Sigrid visited Germany a second time. In 1954, Sigrid took a third trip to Germany and visited Kurt again, by accompanying her mother. Kurt's parents had bought a Volkswagen and Kurt was kind enough to drive Sigird and her mother to visit their other relatives within Germany. They visited Sigrid's cousin Edgar Morgenroth and his wife Irina and son Ditmar.
After Sigrid had married Stan, and after Kurt had married Irma, the couples got to know each other when Kurt and Irma visited the United States for the first time in April, 1975. Irma and Kurt's son Peter accompanied them and met Sigrid and Stan's children Doug, Craig and Brad. After three days in Croton-on-Hudson, New York with the Woolleys, the Stammberger's rented a car and traveled to Florida for most of their vacation, then they returned to the Woolley residence for another 3 days prior to flying back to Germany.
Irma and Kurt and Peter visited the Woolley family in Coral Springs, Florida in the late 1970's and early 1980's. In recent years, Doug has visited Irma and Kurt in Germany in 1997 and 1998.
Kurt's mother is the sister of Sigrid's mother's brother's wife.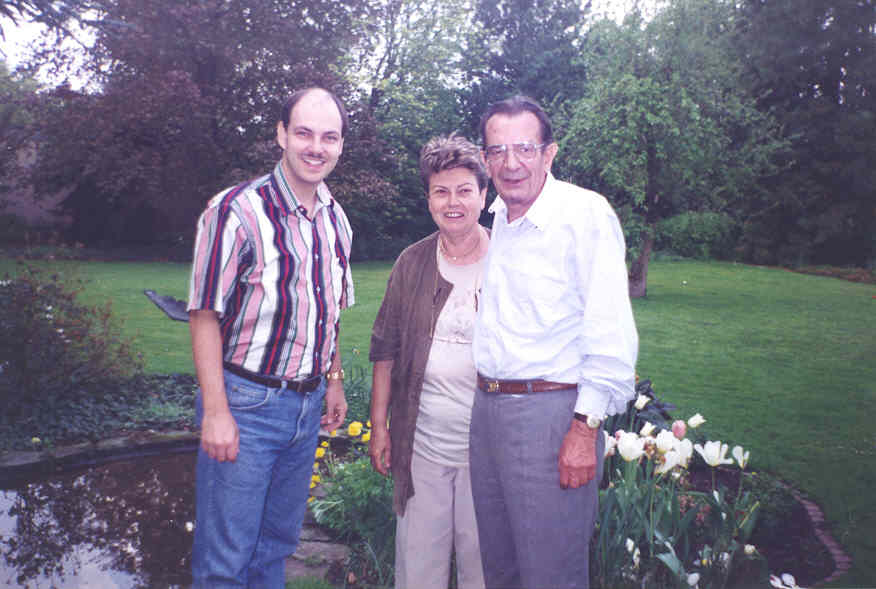 Doug with Irma and Kurt outside their beautiful home property in Darmstadt (1997)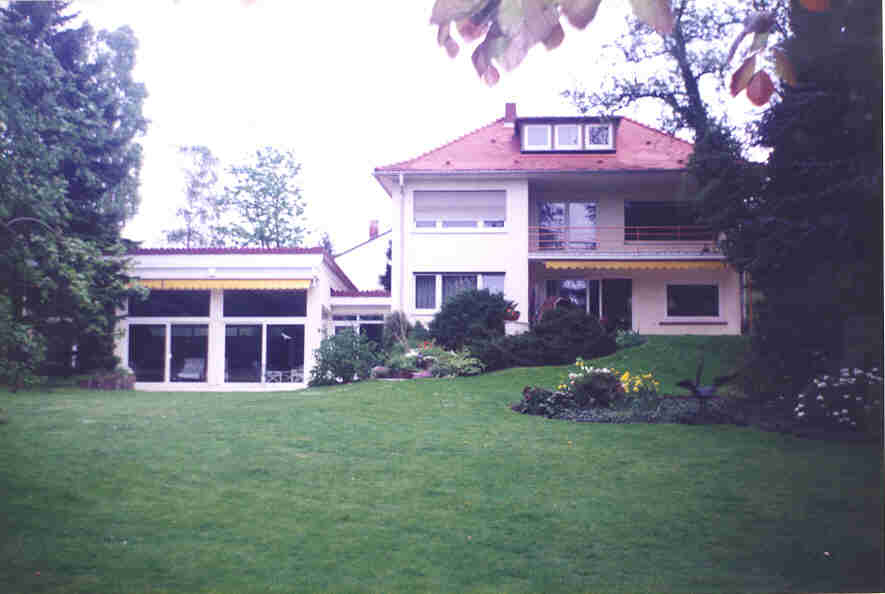 Kurt and Irma's beautiful home in Darmstadt, Germany (1997)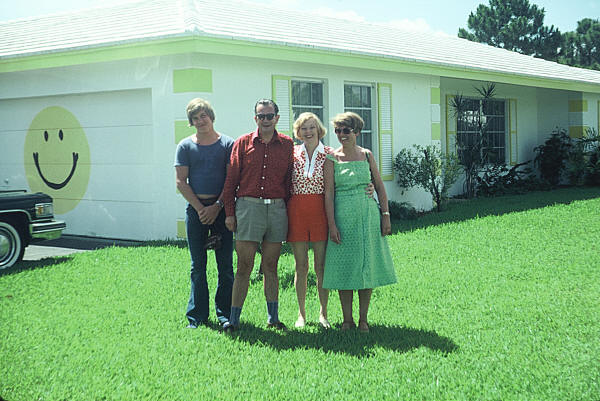 Peter, Kurt, Sigrid, Irma in front of the Woolley home in Coral Springs, Florida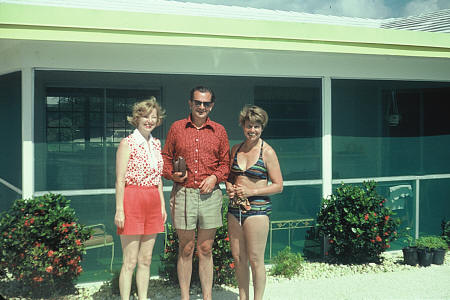 Sigrid with Kurt and Irma by the Woolley patio
| | | |
| --- | --- | --- |
| | | |
| Doug with Peter and his girl friend and their child | | Peter's daughter (1997) |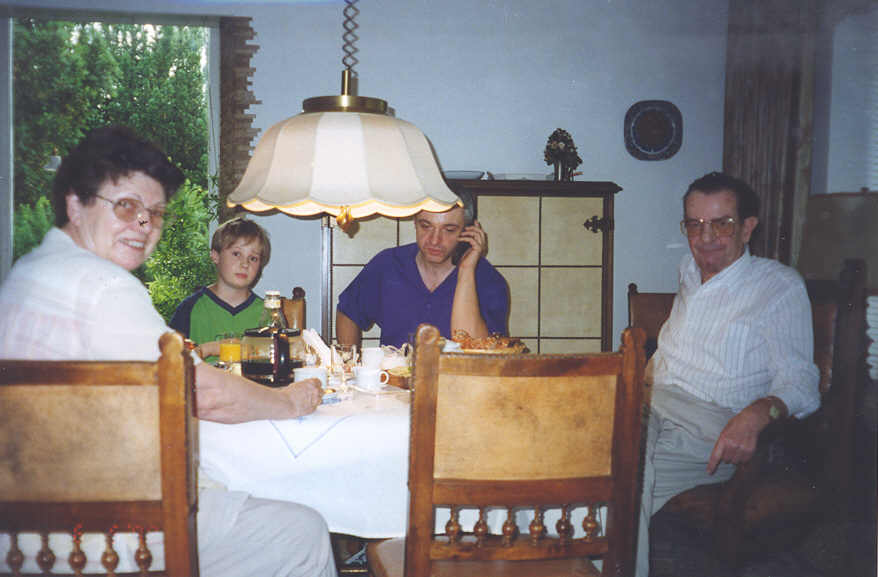 Irma & Kurt with Ditmar and his son (June1998)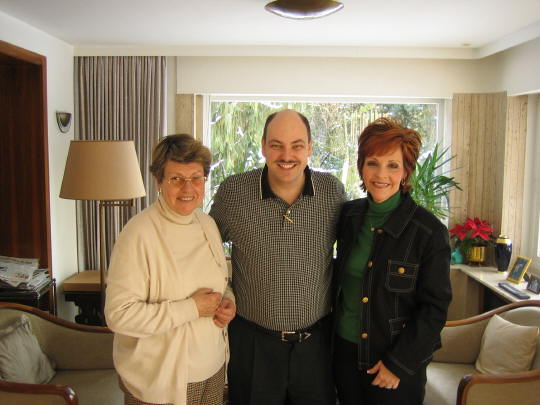 Irma with Doug & Marsha Woolley in Darmstadt (Feb. 25, 2005)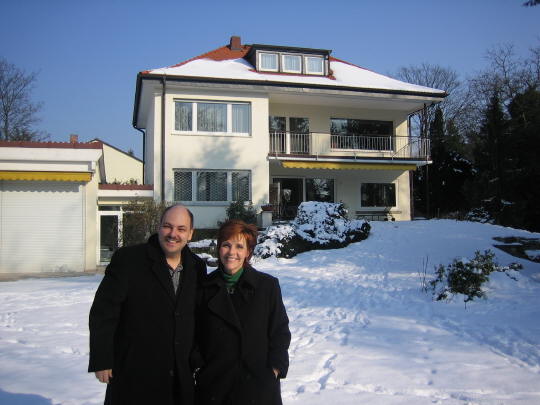 Doug & Marsha in the backyard of Irma's home in Darmstadt (Feb. 25, 2005)
---
Irma Stammberger died on July 18, 2014 at her residence of Schumann Strasse 6. We loved her. Rest in peace.
---
Return to Doug & Marsha's Home Page