Hilde's Travel Page (to Europe in 1998)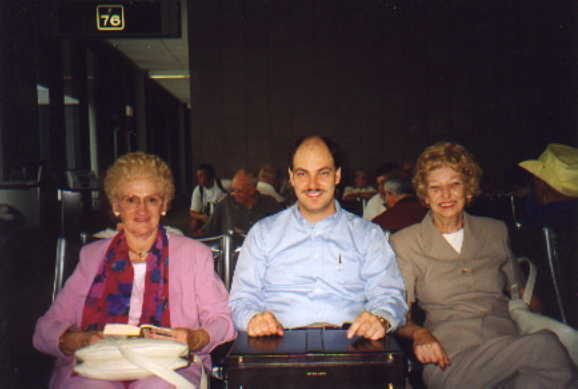 My nephew (Doug) travels overseas to Portugal and Venezuela for his work as an engineer for Verizon. As a gift to his mother (Sigrid) and I, he took us on a trip with him to Portugal with a stop-over in England. We had such a great time together. To top things off, Sigrid and I ventured to Germany for a week and Doug joined us there for a few days during a weekend! We all gathered together again in Portugal before Sigrid and I flew back to Tampa, Florida.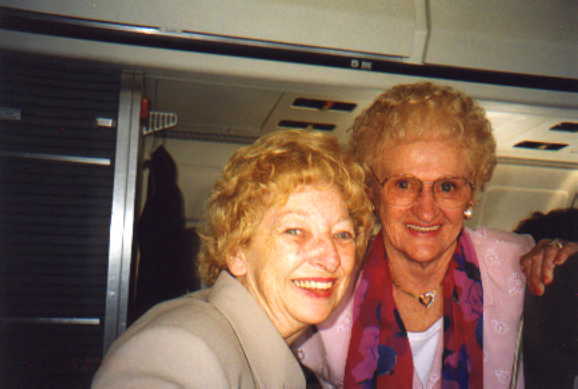 Sigrid and I always have a great time together. Although she was not born in Germany as I was, she did spend a few months there as a child and enjoys speaking German and visiting her relatives in Germany. It had been a dream of hers for many years to take her family to see Germany. Her dream came true when Doug flew us to Europe with him. He and his mom flew first/business class from Tampa, Florida to England, but I did not mind (except for the baby that kept crying in my area).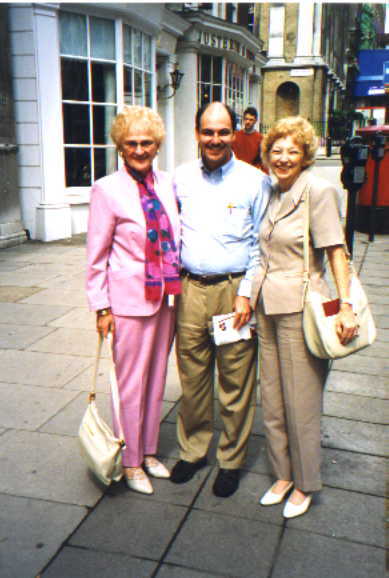 In London, England we had a half-day layover. Doug made contact ahead of time with a charming English chap by the name of Rodney Radcliffe who picked us up at the airport and showed us around the beautiful city of London. We saw Big Ben, Parliament, the Royal Palace, and many other historic landmarks. Doug took us to the exclusive Saint James Club where we had some coca-cola drinks that were very expensive.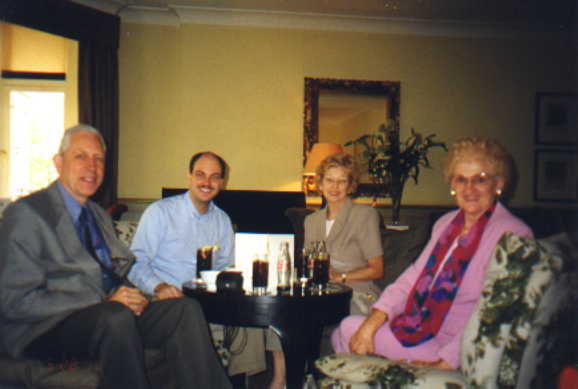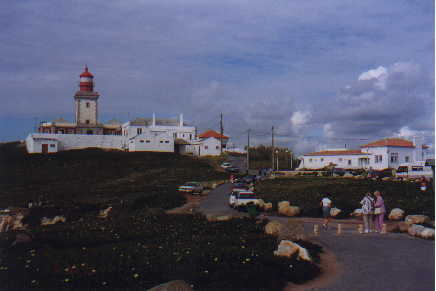 Portugal was beautiful: The picture on the left is the city of Sintra and there is a castle on the top.
Sintra was scenic with its royal palaces.
The picture on the right is the western-most point in continental Europe, and it was windy.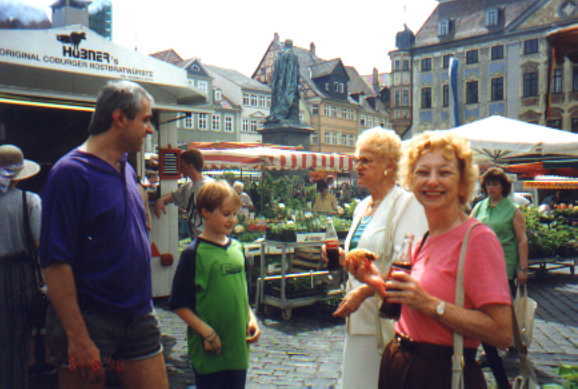 Next stop Germany:
Coberg, Germany has the best bratwursts in the world! This market place is very famous and I have memories of shopping here as a young girl. Sigrid and I introduced Doug to the finest bratwurst known to mankind. Doug agreed after he ate one!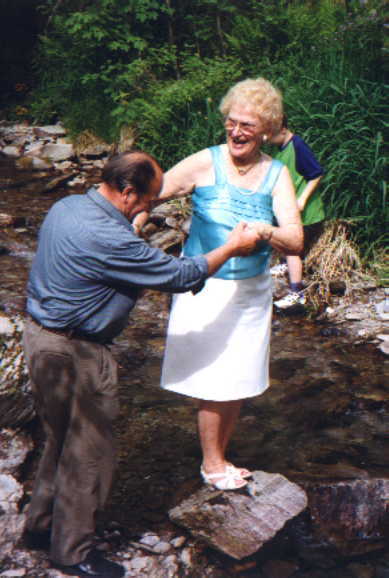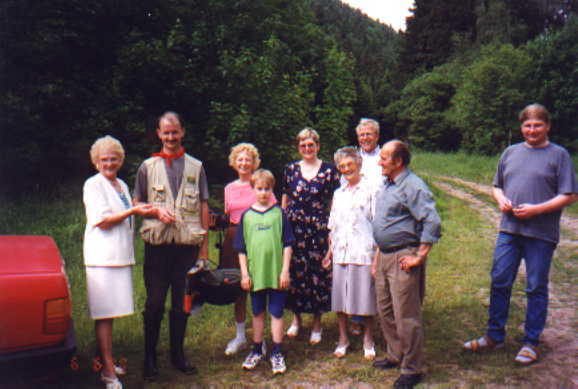 Sigrid's relatives took us to a national park in Germany. I had fun standing on a rock in the middle of a stream of water. We met a gold miner who found some small pieces of gold in the stream. Why couldn't I have found them?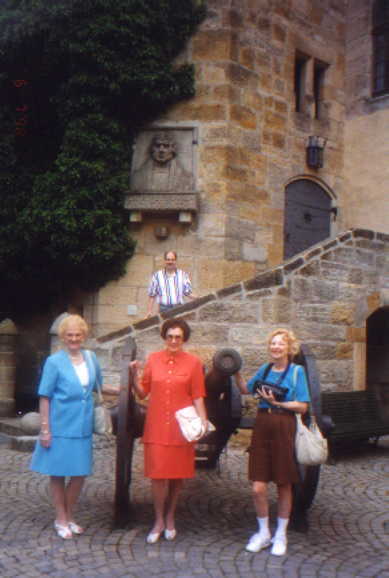 My cousin and I journeyed with Doug and his mom to Wartburg Castle in Germany where Martin Luther stayed during part of the reformation in the early 1520s. It was especially fascinating for Doug. He and his mom grew up in the Lutheran Church. Doug studied a lot about the life of Martin Luther and the doctrinal truths that he stood for. Martin Luther proclaimed that the "just shall live by faith," meaning that sinners could only be justified before a righteous God by faith in Jesus Christ and not by any good works performed by the person.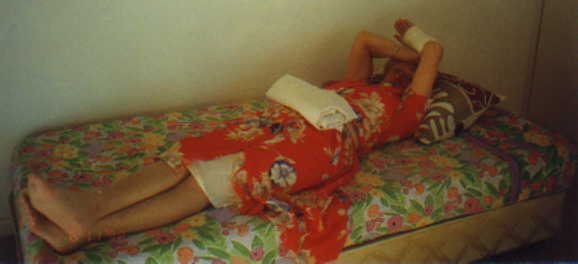 Before returning to Portugal, we visited Sigrid's cousin and family and I slipped and broke my arm. This was a picture taken by Doug when I returned to his apartment in Lisbon, Portugal. It took me weeks to recover from this injury, but I was grateful for doctor Kurt coming to the rescue. Overall, it was one of the most memorable trips that I have ever taken!
Return to Hilde's Home Page
or return to Doug & Marsha's Home Page
---
Page was last updated on December 21, 2008